Disclosure of Material Connection: Some of the links in the post above are "affiliate links." This means if you click on the link and purchase the item, I will receive an affiliate commission. Regardless, I only recommend products or services I use personally and believe will add value to my readers. I am disclosing this in accordance with the Federal Trade Commission's 16 CFR, Part 255: "Guides Concerning the Use of Endorsements and Testimonials in Advertising."
Who doesn't love delicious treats like caramel apples? This caramel apple cocktail is the perfect way to enjoy a little indulgence and a healthy dose of nostalgia. The recipe makes one, 8 oz glass but you could easily make this Caramel Apple Butterscotch Cocktail in bulk as well.
Caramel Apple Butterscotch Cocktail Ingredients:
1 oz Vodka
1/2 oz Captain Morgan Apple spiced rum
1/2 oz Butterscotch Schnapps
2 oz Apple Cider
Ice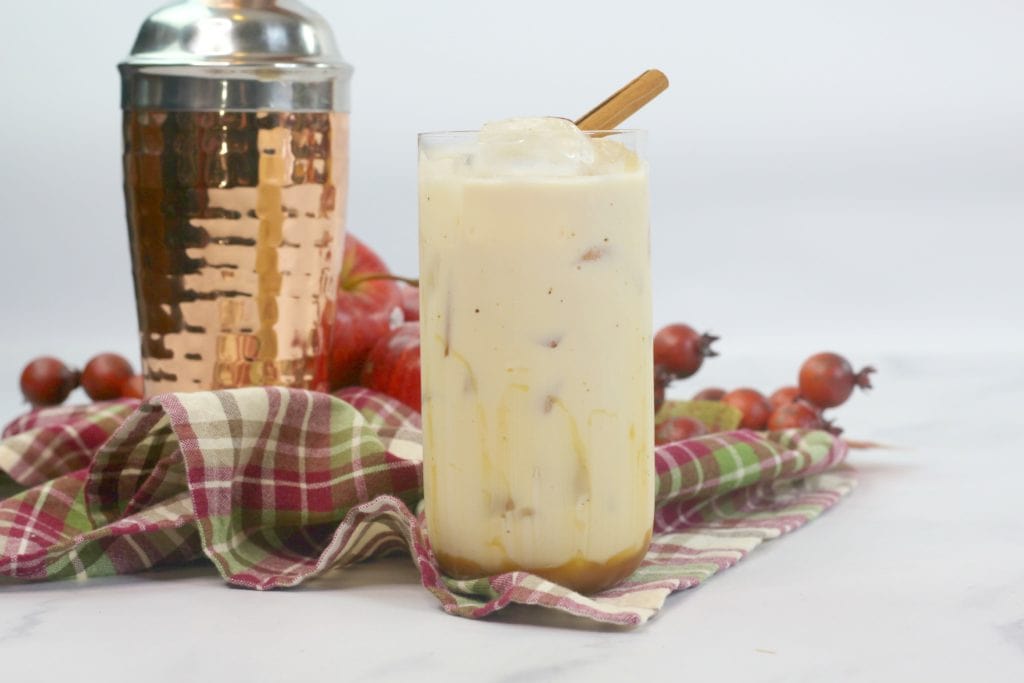 What Vodka Should I Use?
Because you are using the vodka in a mixed drink, you do not need to get top of the shelf vodka. I typically go with Smirnoff just because that's the brand everyone uses when they drink vodka. However, vodka has lots of different flavors so you could experiment with the vodka flavor if you like. Here are some vodka options you could try: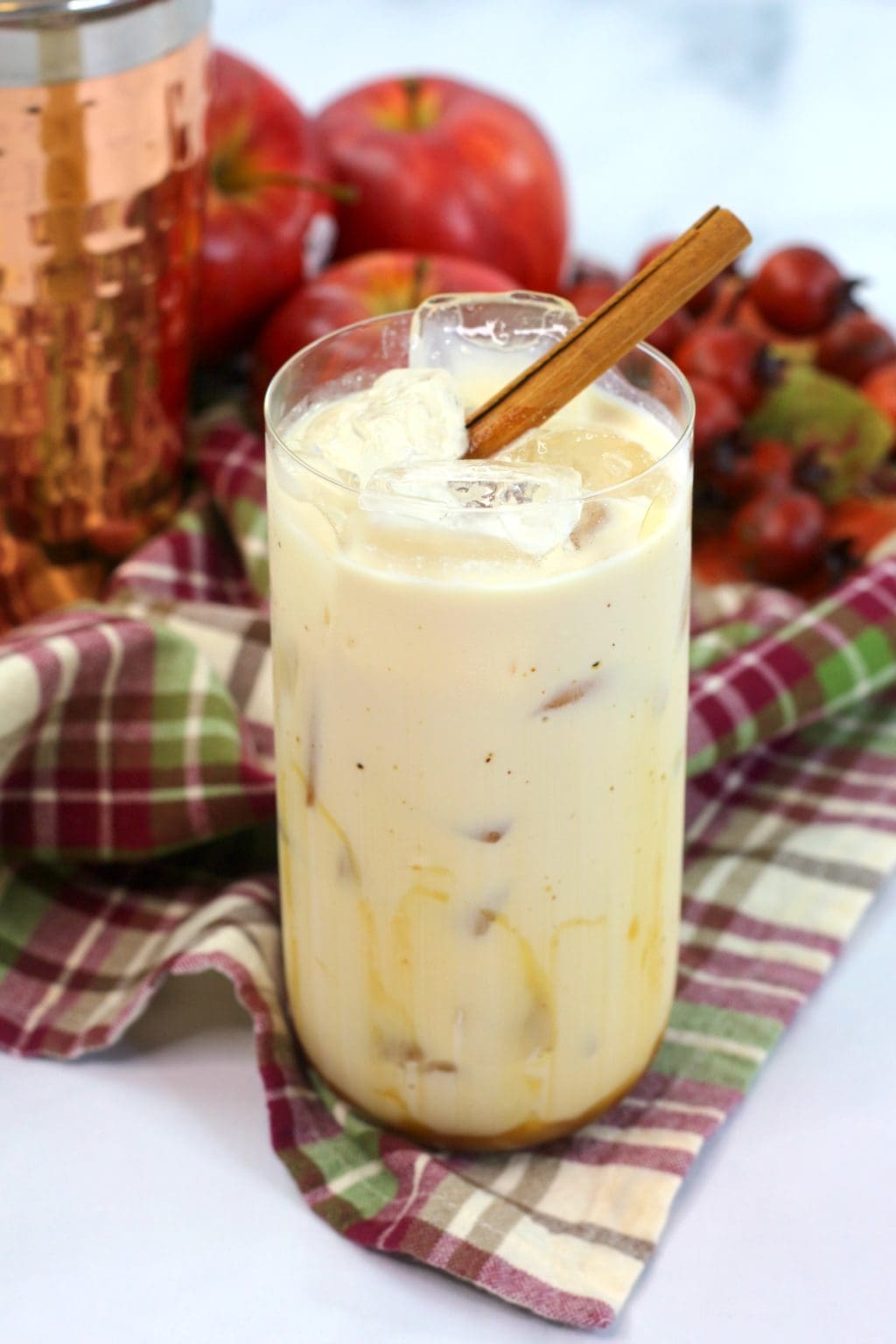 How to Make a Caramel Apple Butterscotch Cocktail
This cocktail can be made in just a few easy steps.
Step 1: Pour caramel into a glass and swirl to create drizzle down the glass.
Step 2: Fill the glass with ice and set to the side.
Step 3: Fill a cocktail shaker with ice.
Step 4: Pour vodka, and Butterscotch Schnapps in the shaker.
Step 5: Then pour apple cider, and vanilla creamer in the shaker.
Step 6: Put the lid on the shaker. Shake to combine
Pour your cocktail into the glass and enjoy!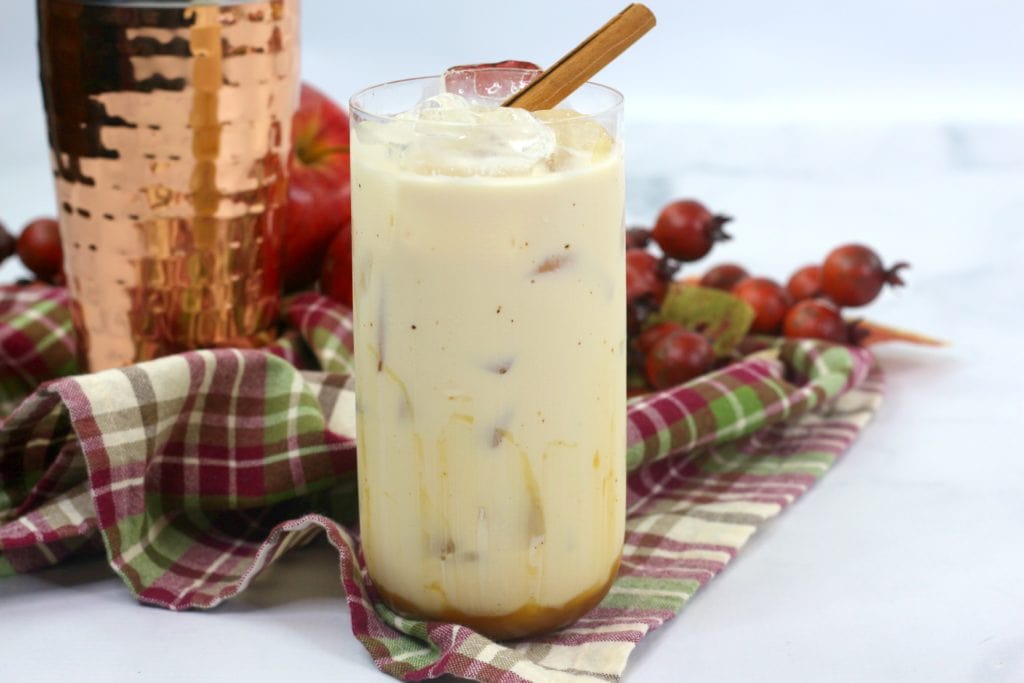 Caramel Sauce Tip
Caramel sauce can be thick and hard to drizzle. To get the drizzle down the inside of your glass, you will want to warm the Carmel sauce up. You have two options when heating up your caramel sauce:
You can put a small amount in a microwave safe bowl. Heat your caramel sauce on 30 second increments until it is liquidy.
Heat the caramel sauce in a pot on the stove. You will turn it on a low simmer until it is thin and liquidy.
What if I Don't Have a Shaker?
If you don't have a shaker, that's ok. You can actually use any cup that is spill-proof and has a lid. The point of the shaker is so that while you are shaking you aren't spilling your drink everywhere. In fact, you could even double up your ingredients and put them in a jug to make enough for guests.
The bottom line is, as long as it has a lid and you can shake it without spilling you are fine.
Other Recipes to Try
If you like sweet cocktails like this Caramel Apple Butterscotch Cocktail, then you will love some of our other cocktails. Here are some of our favorites!
Don't have time to make this delicious cocktail now? Pin it to Pinterest so you can find it later!