Disclosure of Material Connection: Some of the links in the post above are "affiliate links." This means if you click on the link and purchase the item, I will receive an affiliate commission. Regardless, I only recommend products or services I use personally and believe will add value to my readers. I am disclosing this in accordance with the Federal Trade Commission's 16 CFR, Part 255: "Guides Concerning the Use of Endorsements and Testimonials in Advertising."
Dudes and dudettes everywhere love White Russians. The classic cocktail mixes vodka, coffee liqueur and cream. Traditionally served over ice in an Old Fashioned glass you can play with it to get your ideal presentation. Today we're looking at a twist on the typical White Russian by adding pumpkin.
History of the White Russian
The White Russian is a simple cocktail made with Vodka, coffee liqueur, and cream that is served over ice. Originally, it was common to use milk as a substitute for cream. The drink was created in 1949 by a Belgian barman named Gustave Tops. The man obviously was not Russian, so how did it get its name? He decided on the name because the drink included mostly vodka.
Today, you can find all kinds of variations of the White Russian. With just a little twist, you can have a whole new cocktail. Here are just a few you can find:
The White Canadian: Made with goat's milk instead of cream.
The White Mexican: Made with horchata instead of cream.
White Cuban: Use rum instead of vodka.
White Belgian: This is made with chocolate liqueur instead of coffee liqueur.
Dirty Russian: Made with chocolate milk instead of cream.
So, as you can see, the White Russian has made a few changes throughout history. Today, you are going to learn how to make the Pumpkin White Russian!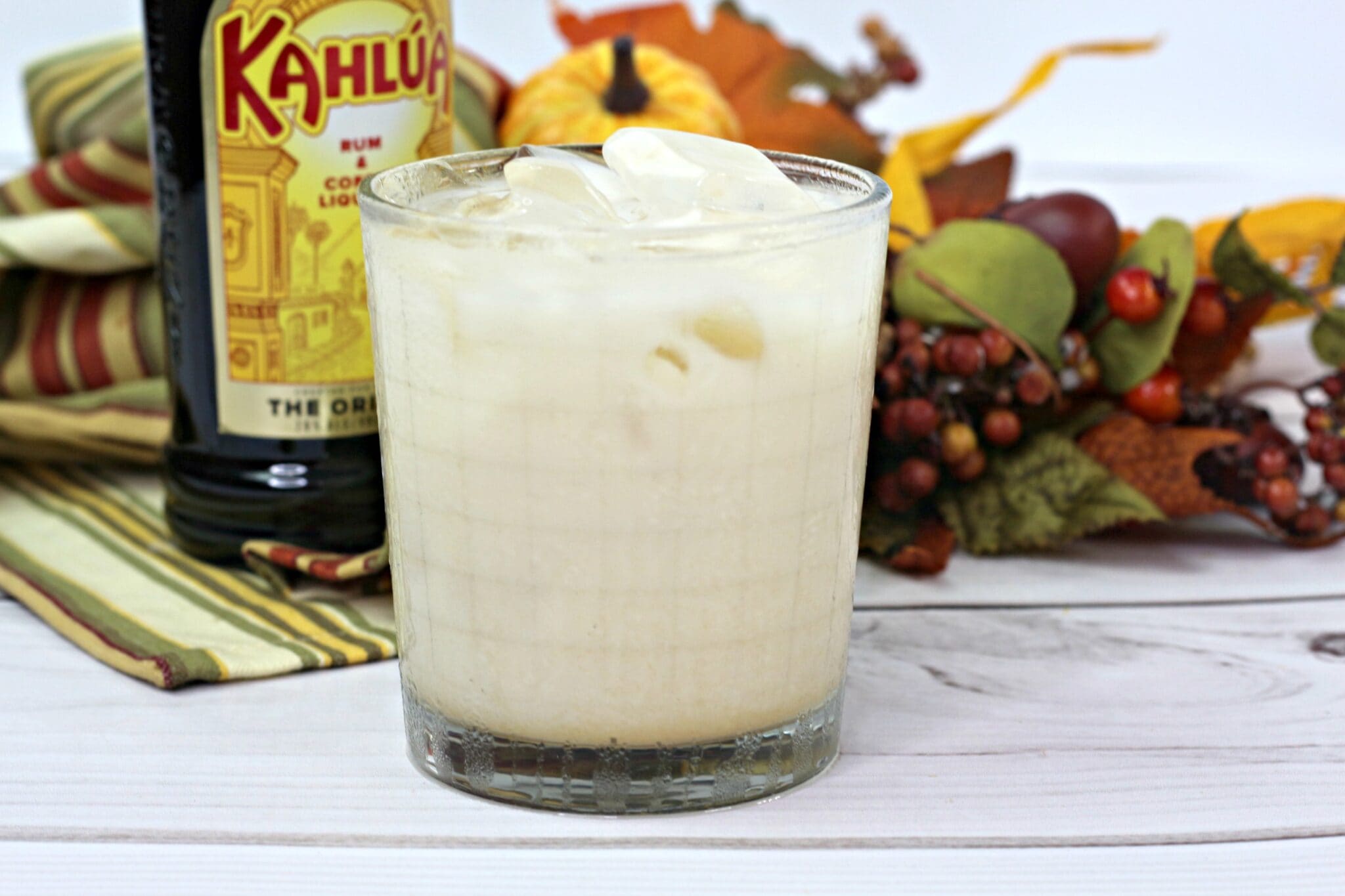 Pumpkin White Russian Ingredients
4 tbsp Kahlua
3 tbsp Pumpkin Spice Coffee Creamer
2 tbsp vodka
3 tsp pumpkin puree
Dash of pumpkin pie spice
Ice
8 oz glass
What Vodka Can I Use?
Because this is a mixed drink, you can use any vodka, you don't need to use the top-shelf stuff. If you're a real pumpkin spice lover you can also get a bottle of Pinnacle pumpkin pie vodka and experiment with that.
Can I Substitute Bailey's for Kahlua?
Bailey's is an Irish whisky based liqueur that was made in Ireland. Whereas, Kahlua is a coffee liqueur originated in Mexico.
Baileys and Kahlua are similar, but a little different in flavor. Additionally, they are different in alcohol content. You could substitute Baileys if you do not have Kahlua, but the flavor would be a little different; however not in a bad way.
Both Kahlua and Bailey's are coffee based. Kahlua is like black coffee and booze. Bailey's is like coffee, cream, and booze. So, if you substitute Bailey's for Kahlua, you will have a creamier drink. Additionally, the drink will not be as strong.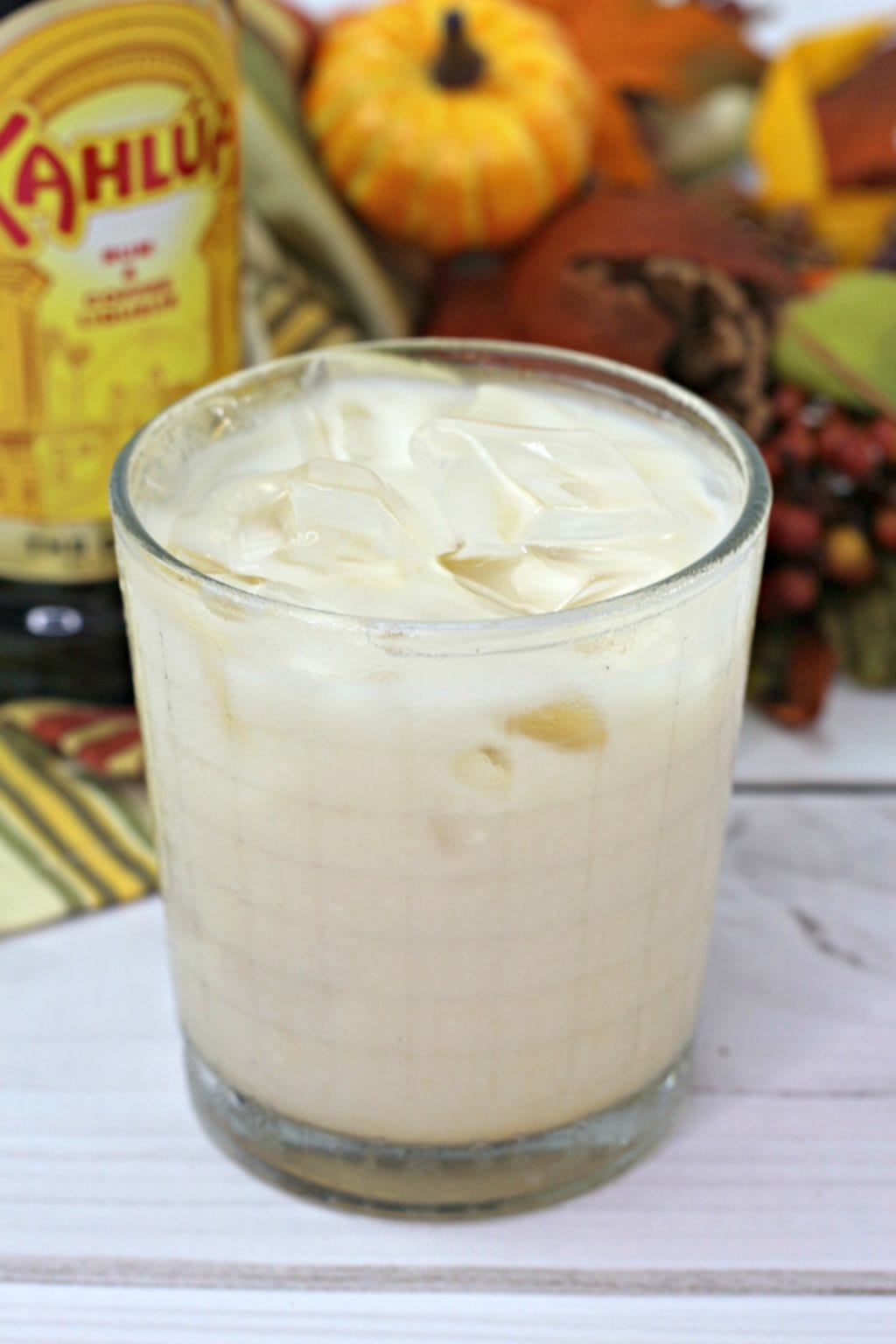 Pumpkin White Russian Directions
Step 1: In a shaker, combine the kahlua, pumpkin pie spice, vodka, and pumpkin puree.
Step 3: Pour over ice and add a dash of pumpkin pie spice.
That's it! All it takes is a few staple ingredients and minutes to make this delicious White Russian with the fun flavor of pumpkin spice. Enjoy it during fall or all year if you miss pumpkin at other times!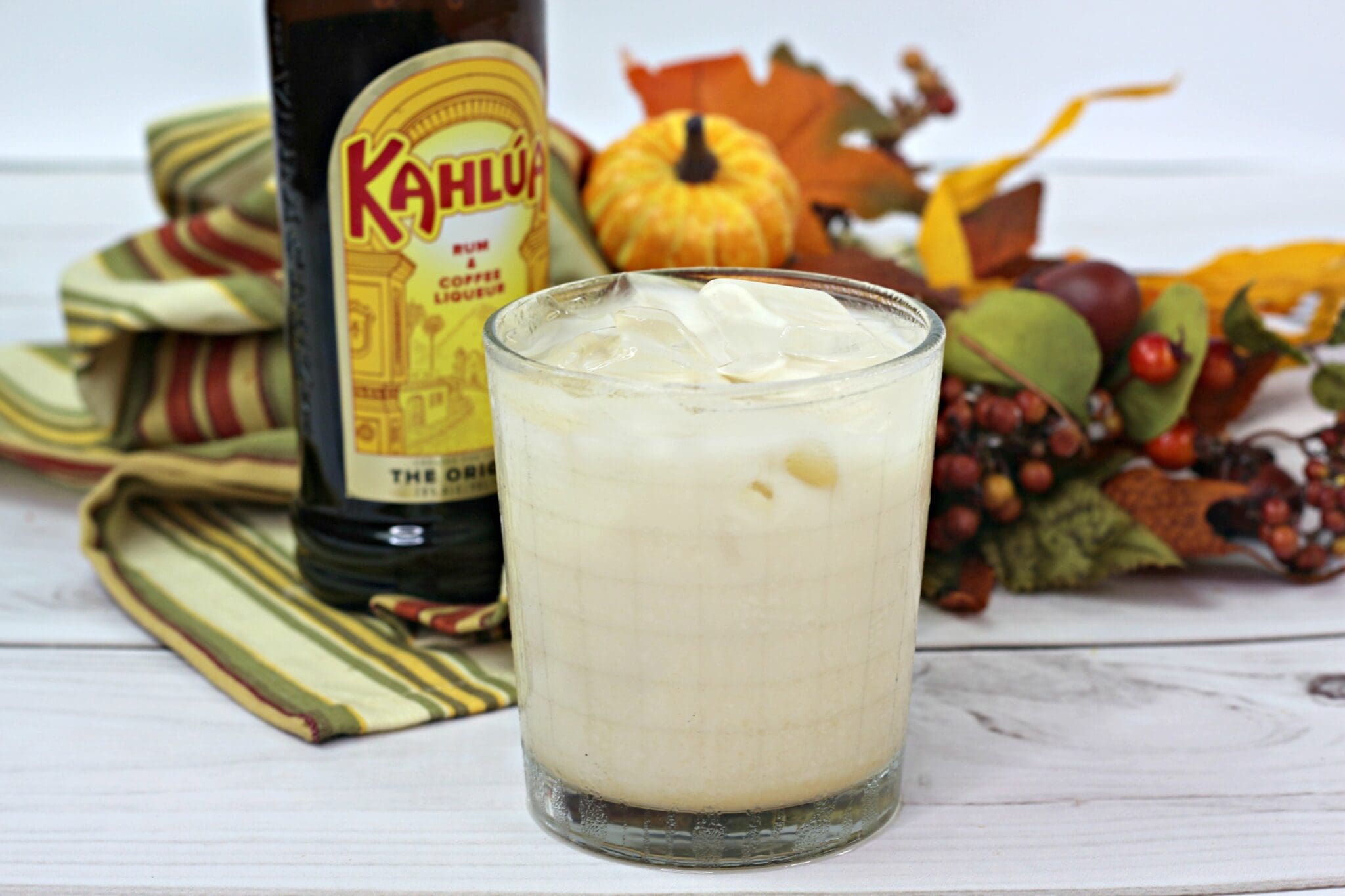 What V
Other Recipes to Try
If you loved this pumpkin White Russian, you will love some of our other recipes! Here are a few of our favorites: