Halloween parties aren't just for kids; the adults have to have some fun, too! These fun Halloween drinks are perfectly delicious and a great addition to any party. Whether you are in the mood for something alcoholic or non-alcoholic, there is something for everyone. 
Fun Halloween Drinks
If you are looking for some fun drinks to whip up at your Halloween party this year, we have a whole list for you to choose from! Check them out!
Aspiring Winos
When is the last time you had a dry ice drink? This Cave of Wonder dry ice drink is definitely a party wow factor that is unbeatable. And, it goes perfectly with Halloween.

Shrimp Salad Circus
This recipe uses agar-agar for the floating brains instead of gelatin, making it vegetarian-friendly! You can get agar-agar at an Asian grocery or on Amazon.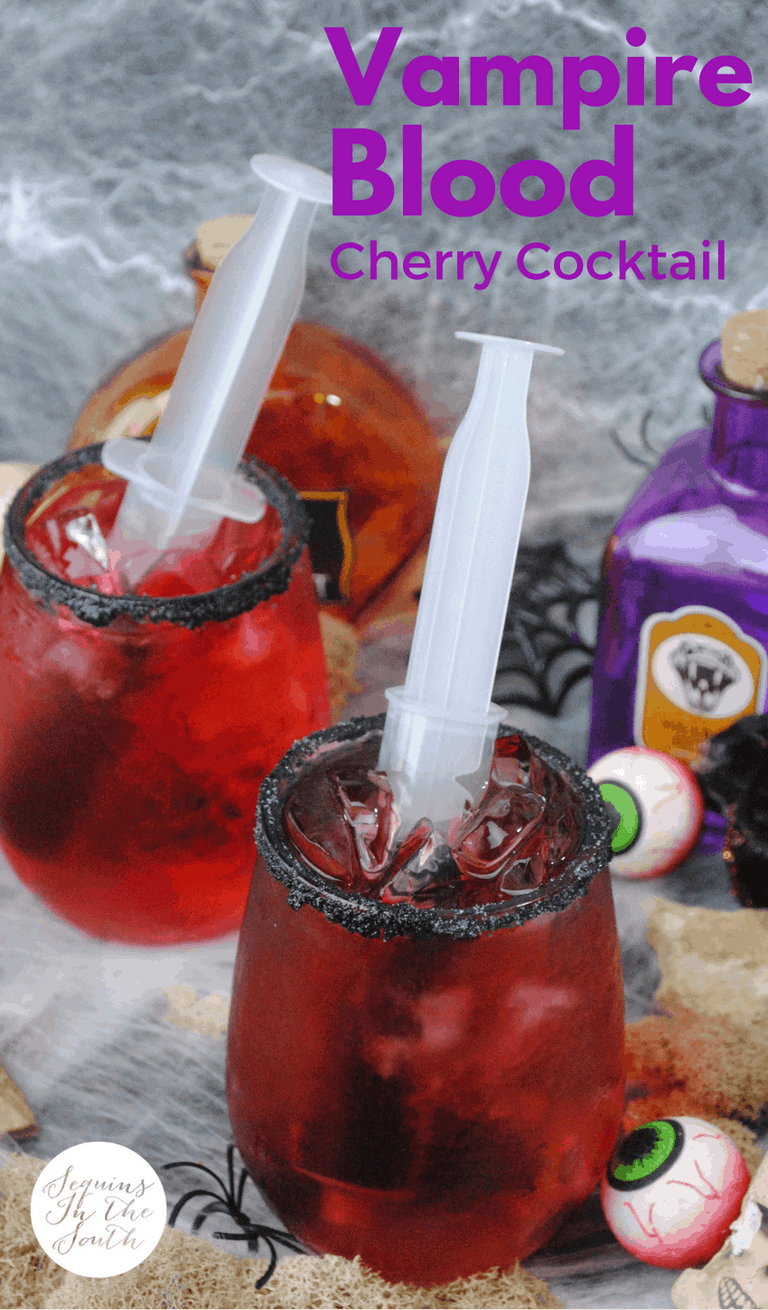 Sequins in the South
This bloody cocktail is a perfect halloween drink. I mean who doesn't want blood viles in their drink?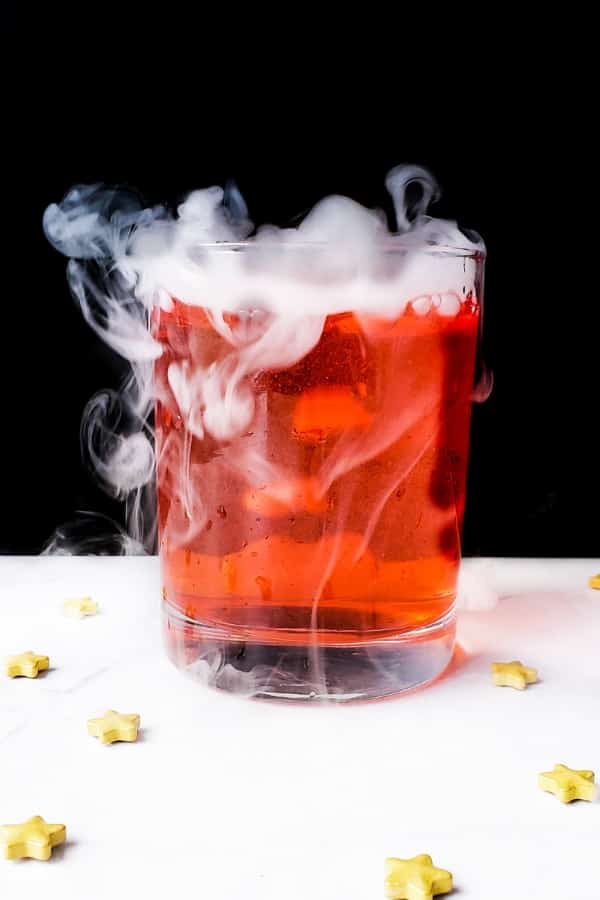 Bake Me Some Sugar
Made with Pineapple infused vodka, cherry liqueur, grenadine, and a splash of lemon-lime soda, this is the ultimate wonder. With dry ice for effect, you will be the life of the party. 
Thrifty Recipes
This non-alcoholic Dragon's Blood is made with Hawaiian Punch and 7-up. While it is a perfect deep blood color for Halloween, it can be a year-round party drink.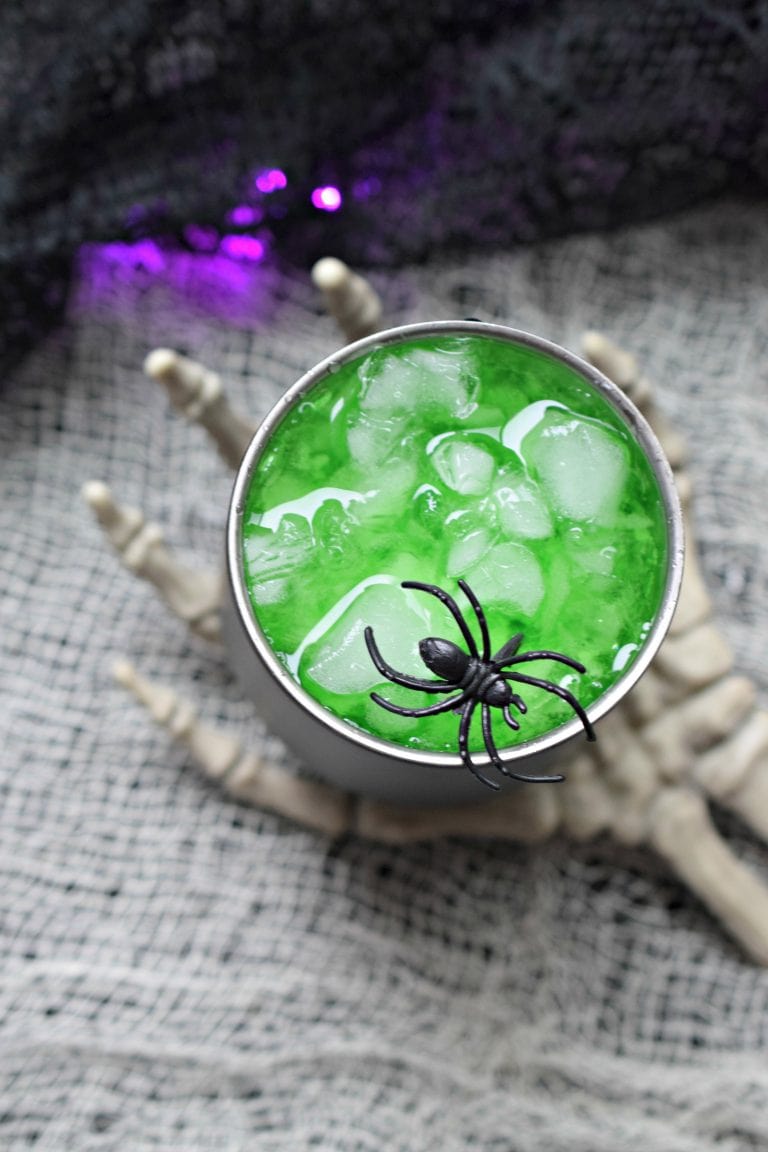 Snacks and Sips
The Phantom Potion is a super fun, colorful Halloween drink. It's made with only 3-ingredients so you can whip it up in a flash.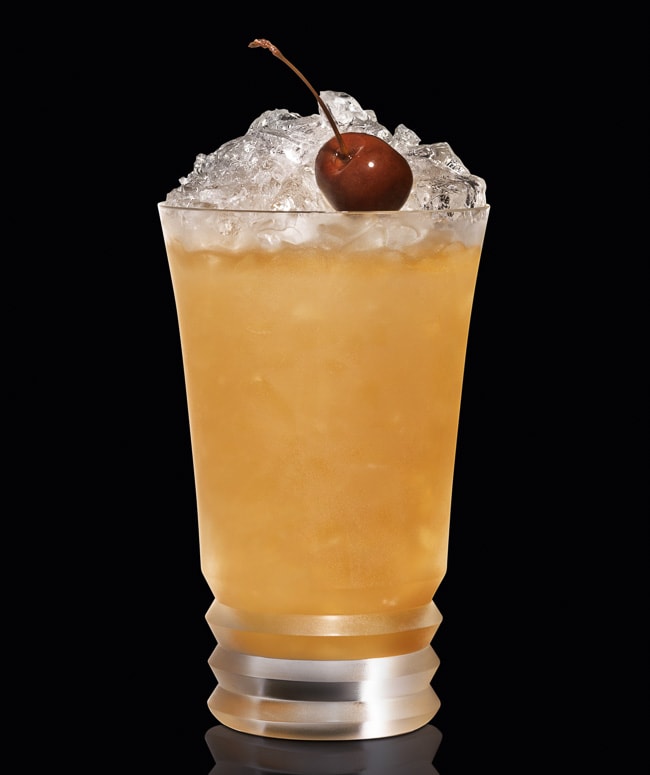 Bacon is Magic
This cocktail was actually named the Zombie Cocktail because it turns the person drinking it into a zombie. Who wouldn't turn into a zombie with barcardi superior, bacardi black, and Triple Sec?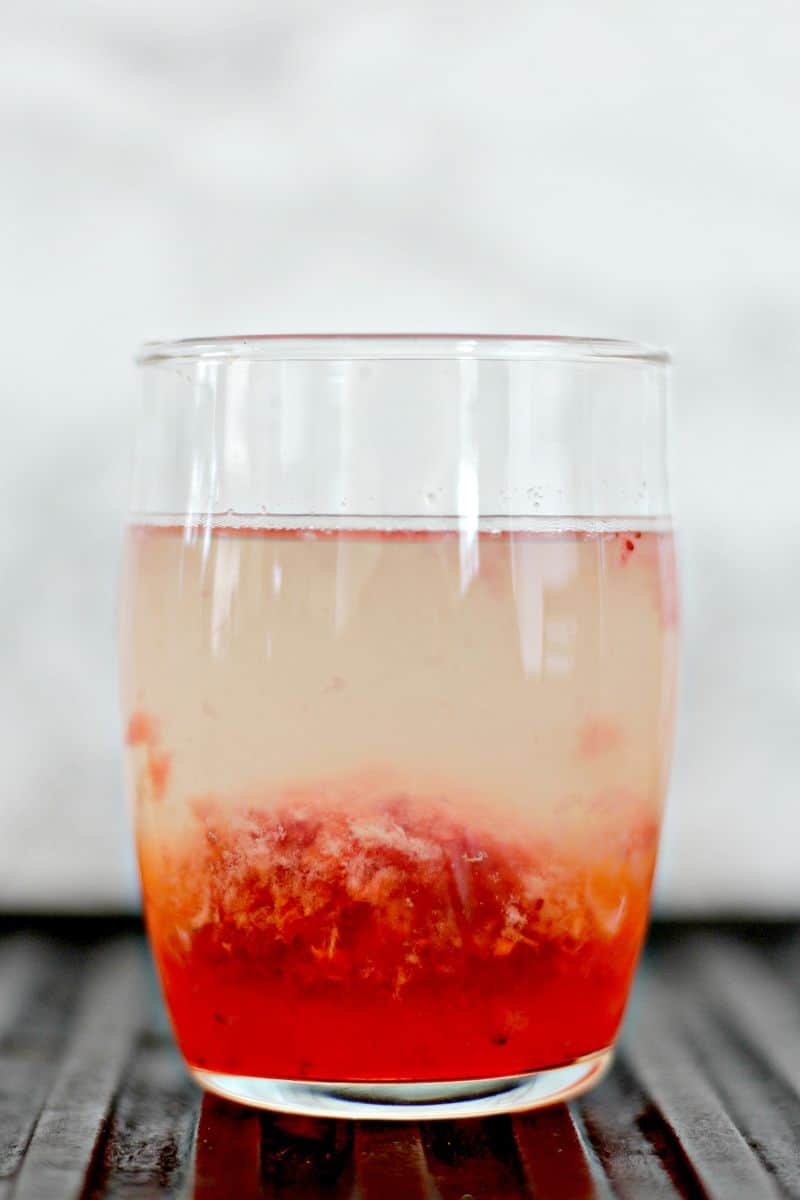 Squirrels of a Feather
Is it flesh? Is it brains? These Zombie Gore Guzzlers feature chunks of reddish-pink gore globbed grossly at the bottom. It's perfect for kids.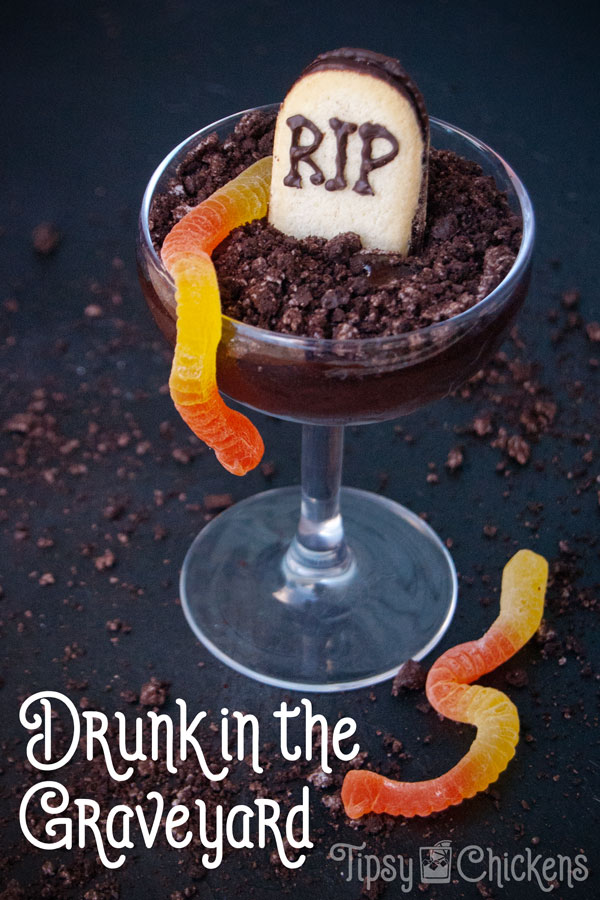 Tipsy Chickens
Pudding is always delicious, but its even better when its spiked. With worms, dirt, and a gravestone, you Halloween is sure to be a blast.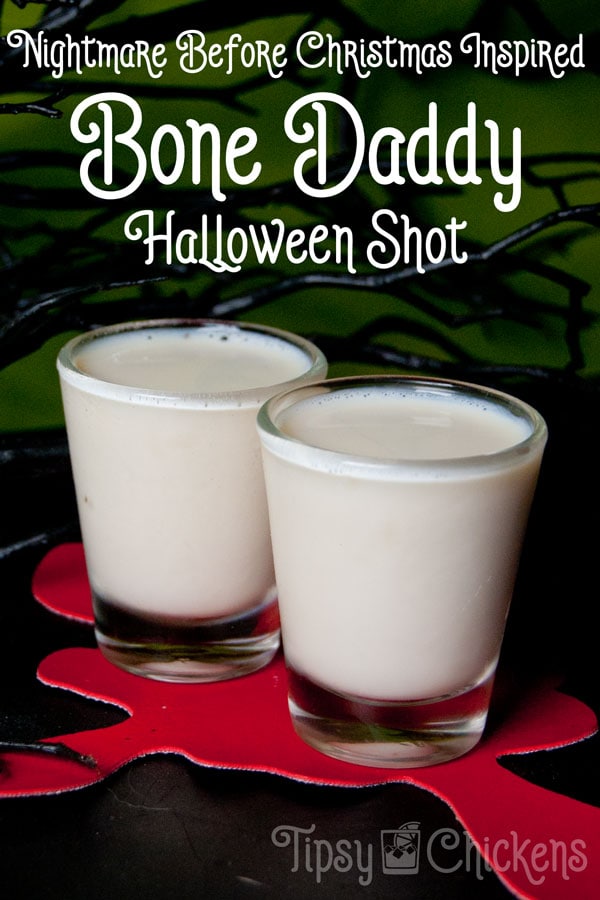 Tipsy Chickens
Shot! Nothing says party like a shot. With Black Rum and Cinnamon Cream Liquer, you have Christmas and Halloween all in one.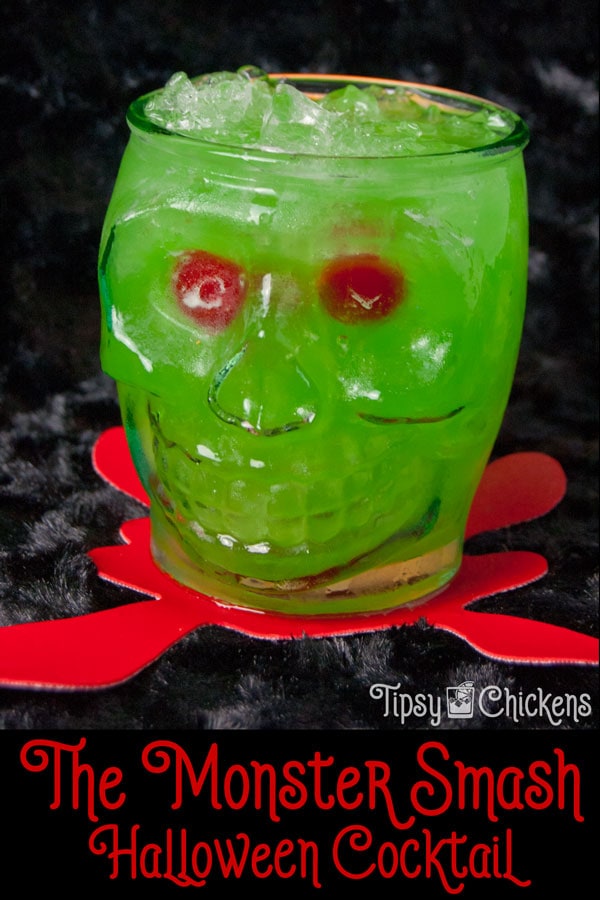 Tipsy Chickens
This Monster Smash Cocktail looks best if you use the spooky glass. How else can you get a drink to stare at you perfectly like this.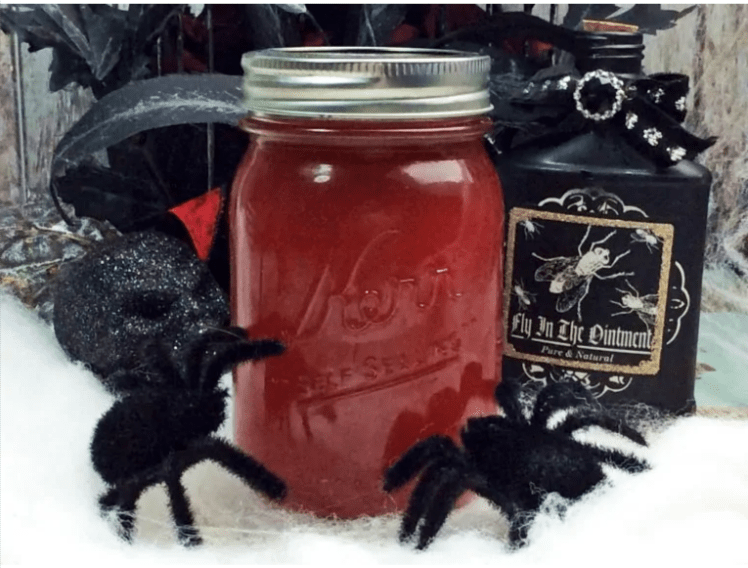 Crayons & Cravings
This venomous drink is both sweet and spicy. This tasty moonshine is going to be a hit with those who love a unique drink. 

The Purple Pumpkin Blog
The great thing about this Eerie Eyeball Fruit Punch is you can make it non-alcoholic for the kiddos and alcoholic for the adults. Vodka, Dark Rum, Spiced Rum, Bacardi, Peach Schnapps, and barcardi all pair nicely with the non-alcoholic version.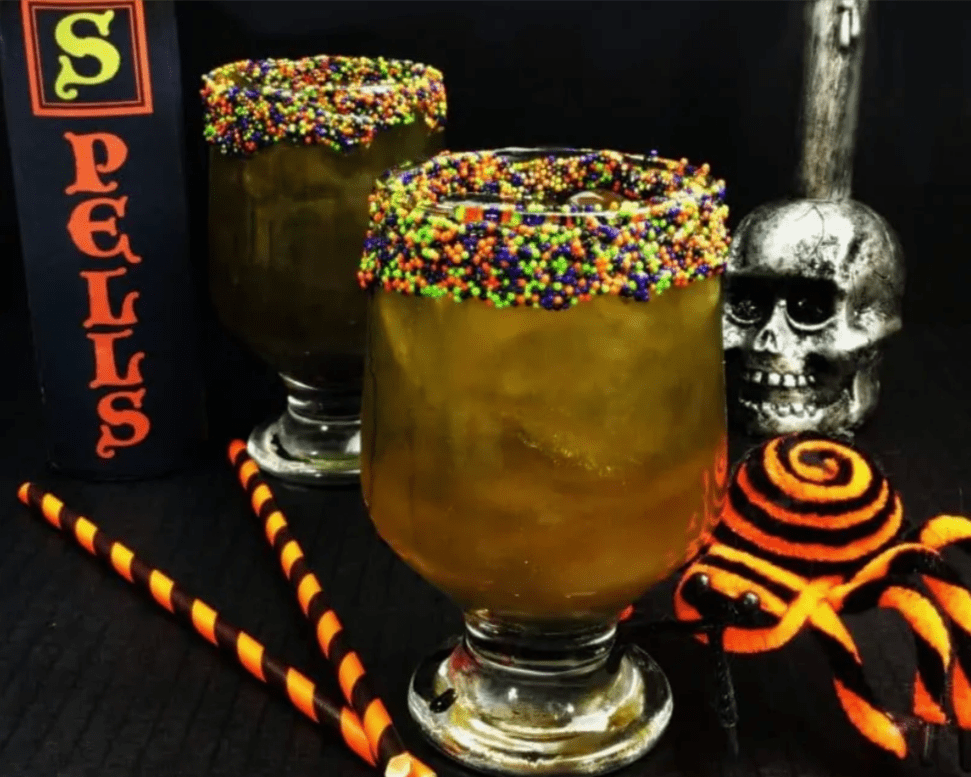 Crayons & Cravings
With citrus and sour apple, this Demon Juice packs a powerful punch that will pucker your lips and leave you begging for more. 
Food Meanderings 
I'm melting! I'm melting. This green non-alcoholic melting witch punch is fun for everyone. 
Don't forget to pin these drinks so you can find them later!